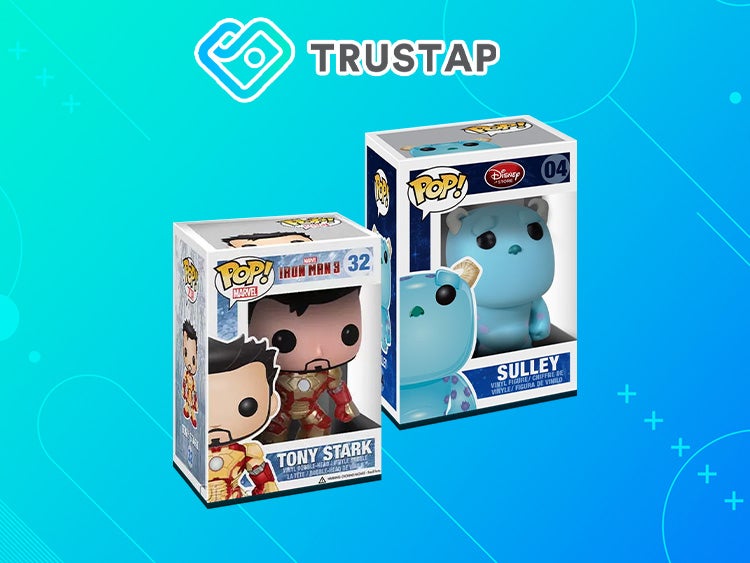 GRAIL UNVEIL
Be in with a chance of wining both Rare Grails!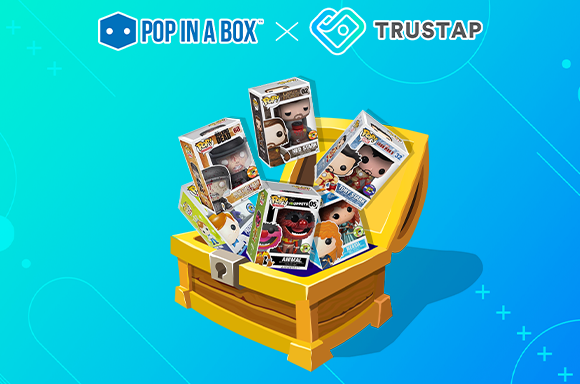 WHAT IS GRAIL UNVEIL?
We've teamed up with the anti-scam platform Trustap, to purchase rare Funko Pop! Grails risk-free. Every month we will be purchasing very rare Pops! and one lucky subscriber will receive them! Please see our FAQs at the bottom of this page to learn more.

SUBSCRIBE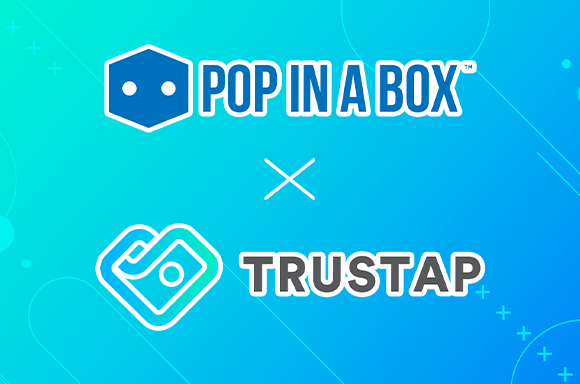 WHAT IS TRUSTAP?
Trustap is a third-party digital transaction platform that gives you full buyer protection when purchasing from an unknown seller. while giving the seller zero selling fees. Scammers hate Trustap because Trustap only releases the funds 24 hours after your Funko Pop! has arrived.
Learn more about how you can use Trustap to buy and sell Funko pops safely.
LEARN MORE
SUBSCRIBE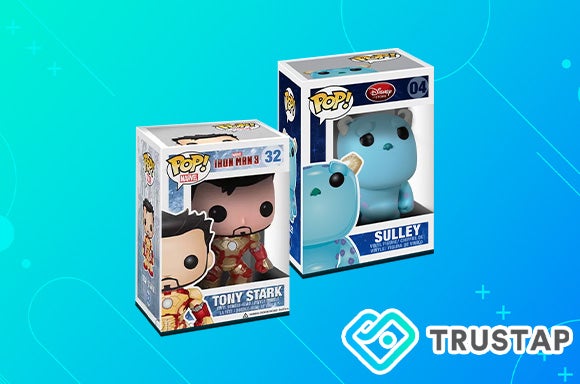 TONY STARK & SULLEY
Opt-In to be in with a chance of winning both Iron Man 3 Tony Stark and Sulley!
WANT TO KNOW MORE ABOUT GRAIL UNVEIL?
Trustap is a secure payment platform that allows you to buy and sell without the risk of being scammed. Its buyer protection benefits give the customer complete peace of mind. Trustap is the safest way to transact online when buying or selling with someone you do not know.
You can learn more about Trustap on their website here -> https://www.trustap.com/
Simply sign-up to the Pop In A Box subscription service and opt-in by entering your details at the top of this page. Remember even if you're already a subscriber, you must also opt-in to be in with a chance of receiving the Grail.
All PIAB VIPs (AKA Subscribers) who have also opted into Grail Unveil will be entered into a monthly draw. If you're our lucky winner, you'll receive that month's Grail the following month! Win-win!!

If you're our lucky winner, the Grail will be sent out to you the following month, in a separate mail shipment. For example, if you entered a July draw you'll receive your Grail in August.

If you opt into our Grail Unveil competition you'll automatically be signed up to be emailed more info. This means you'll receive an exclusive look at next month's Grail before! Be sure to keep your eyes peeled.

Every month's Grail will be different and from all different franchises! Including, Marvel, Disney, and MORE! So keep your eyes peeled every month, there's a Grail for everyone!